By Deidre Brown, Ian Clothier, Lonnie Hutchinson, Janine Randerson, Angela Main and Caroline McCaw, 2005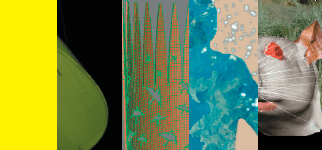 This is a flyer with an introduction and artists' statements about four projects that were made in collaboration with computer science students from the HITLabNZ at the University of Canterbury. The artists received fellowships to collaborate with the students from the Converge Trust for the projects in 2005.
The works were installed from the 10th – 12th of October 2005 at the Christchurch Convention Centre as part of the conference 'Converge 05' that aimed to foster growth in the Creative Industries.